My travels, adventures,
and life.
---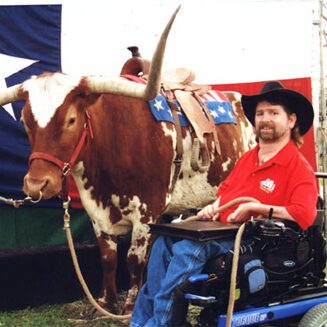 "Howdy partners and a big, warm, western welcome from Austin, Texas" -Gene Rodgers
Though I live in Austin, TX now, I grew up in Cleveland, Ohio. I broke my neck at age 17 when I fell from a cliff at Whipp's Ledges in Ohio. The good news is, since then, I have had many adventures in 44 countries. Some of the many activities I've enjoyed include sailing, sky diving, scuba diving, paragliding, and I even made an expedition to Mt. Everest Base Camp.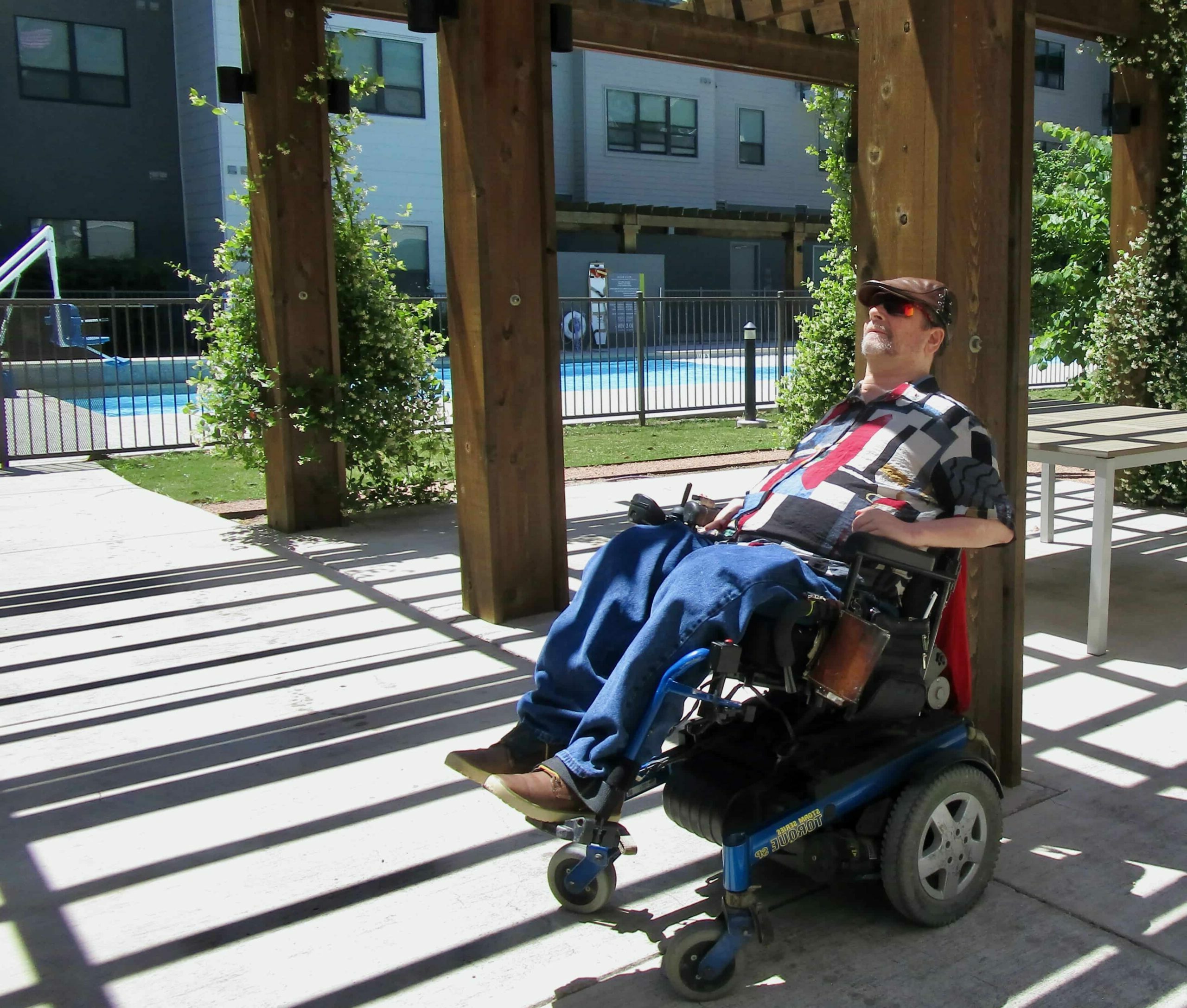 Have traveled on 6 continents, in 44 countries and island nations, and on several bodies of water.
Enjoyed skydiving, paragliding to scuba diving to trekking in the Himalayas and an expedition to Mt. Everest.
Was at one time, a self-made millionaire.
Earned a bachelors degree in Education, an MBA, and graduate and post-graduate studies in rehabilitation.
Have worked in the field of disabilities, in Texas, New Mexico, and California.
Earned a Switzer Research Fellowship from the Federal Dept. of Education.
This was all AFTER I became disabled.
Read my book to learn more about my life adventures!
This book is more than an inspirational memoir of a man's triumph over tragedy. It is the life story of Gene R. Rodgers, an ordinary man who, with the help of his extraordinary friends, builds an incredible life.
This memoir chronicles significant events in the life of Rodgers as he recovers from an accident, at age 17, that leaves him almost completely paralyzed, for life. In "Awesome by Accident", The author regales readers with anecdotes describing academic, professional, recreational and entrepreneurial quests that have earned him the moniker, AWESOME.
GoodReads Rating – 5/5
Amazon Rating – 5/5
Buy Awesome by Accident at many major book sellers.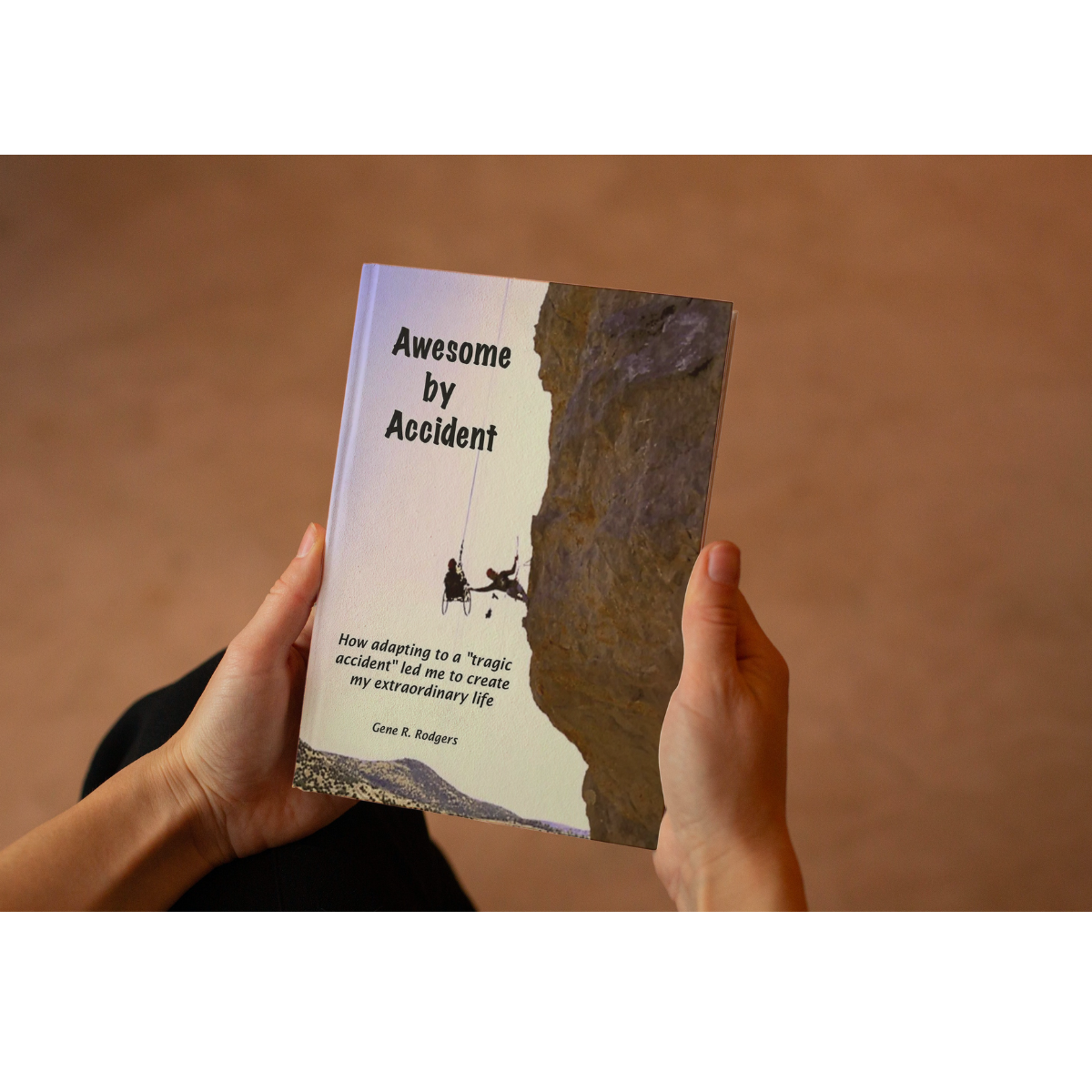 "Awesome by Accident" offers a truly unique and intimate insight of how awesome life can be. I will always be grateful to Gene for the amazing courage and fortitude he has demonstrated, the eager willingness with which he approached every day of life as an adventurer, and the goose-bump filled inspiration that he has been for all who have been fortunate to cross his beautiful path.
"To put it simply, Gene is the most remarkable human I've ever known. To see up close how much his injury took from him, and how he then chose to nevertheless live a fearless, full- throated life, made it impossible to not love him. I don't want to miss a word of the story of his incredible life."