Awesome by Accident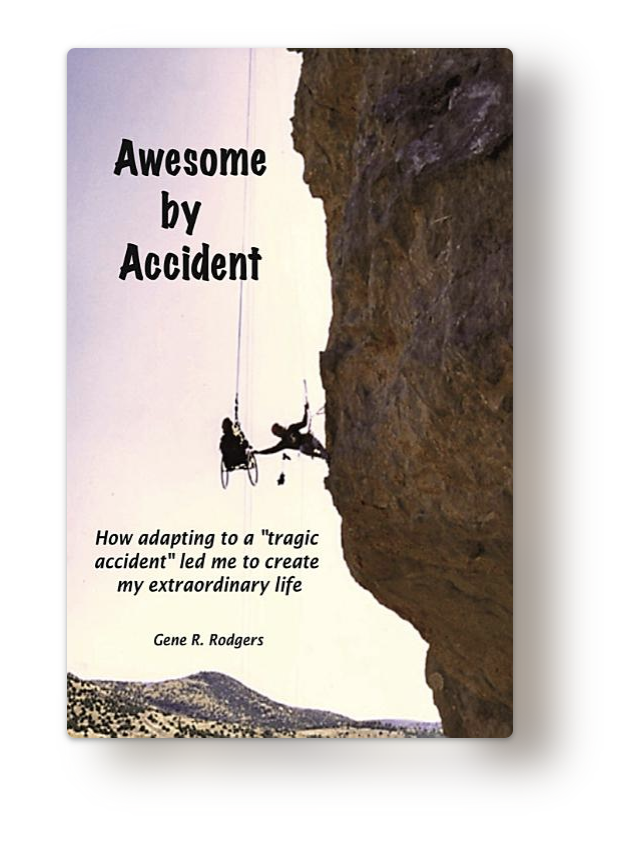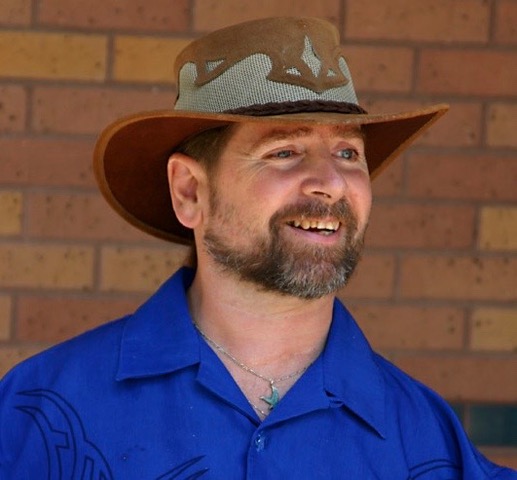 How adapting to a "tragic accident" led me to create my extraordinary life
by Gene R. Rodgers
This book is more than an inspirational memoir of a man's triumph over tragedy. It is the life story of Gene R. Rodgers, an ordinary man who, with the help of his extraordinary friends, builds an incredible life.
This memoir chronicles significant events in the life of Rodgers as he recovers from an accident, at age 17, that leaves him almost completely paralyzed, for life. In "Awesome by Accident", The author regales readers with anecdotes describing academic, professional, recreational and entrepreneurial quests that have earned him the moniker, AWESOME.
In Awesome by Accident, Rodgers explains some pithy observations including:
What Others Are Saying
No limits no matter your circumstances
Geno's memoir describes a quadriplegic argonaut (grand adventurer) with no bounds. His unrelenting desire for unique, challenging and often perilous journeys reveals an amazing individual ready for anything. His ability to consider all travel possibilities in spite of his limitations inspires us to see life's boundless opportunities.

Written with wit and his own style, Geno takes us on a roller coaster of adventures that are barely believable. His stories are so entertaining and he gives us a look into how being a quadriplegic, while difficult, does not need to be limiting. Throughout the book Geno shares his wisdom and thoughts on how to live life to its fullest. A fun read and inspiring especially to anyone facing adversity. Geno crushes any doubt that life can be a grand adventure no matter your circumstance.

-Gladys Reily
How to turn a tragic accident into an incredible life.
This autobiography demonstrates the power of the human spirit. It is a detailed account of how a person can overcome adversities and live a vibrant, fulfilling life. I would suggest this book to those living with debilitating injuries and those who care for them as well as those therapists who treat them.

-Bida
Outstanding!
This book was amazing! Laughed. Cried more than once and Gene is out of this world! Thank you!!!

-Oriana Reginato
A great book!
I am thoroughly impressed with Gene's adventures in life. This book was amazing adventure through his trials and tribulations. A great read and I would recommend to anyone.

-Diana F. Flippo
Like a great conversation with a new friend
Here's what reading Awesome by Accident is like: you go over to say hi to your new neighbor. They invite you to sit out on the porch and start telling stories. Before you know it, it's dark out, several empty beer bottles have accumulated by your chair, and whatever plans you had for the evening have been forgotten. But you don't care, because you've had such a great time and you're still not ready to go home.

-Laura A. Perna
RE: Awesome by Accident
"….. your work was found to be a powerful and moving memoir. Your chronicling of your experience as a disabled person and its impact on your life is incredibly emotive and evokes a strong sense of empathy in the reader. The Board was keen to comment on the poignancy of the work and applauds the way in which you have tackled a difficult, personal subject, whilst never losing a sense of optimism. The assured writing style and the honesty with which you detail your experiences make this story one that will resonate with those who may be facing similar struggles.

-Ben List, Editor
Awesome by Accident invites you into a complicated journey
In Awesome by Accident, Rodgers repeatedly affirms that fortune does indeed favor the brave. Now in his 60s, with a myriad of amazing sports and travel adventures across the globe under his belt, Rodgers has seen his fair share of failure and success, and he's ok with both of them. Come read his story and let it remind you that the life you want is out there, and that accidents can turn out to be awesome.

-Chris A. Strickling, Ph. D. Author, editor
Great read. You'll be inspired!
An amazing true life story of a man who doesn't know the word "can't."
Grit, tenacity and determination in the face of a sudden debilitating accident. Gene Rodgers shows the world that where there is will, there is a way. Informative, humorous and inspiring. I highly recommend it.

-minmim
Buy "Awesome by Accident"
Awesome by Accident can be purchased in paperback or eBook format at almost all major book sellers. Currently, it can be purchased for under $20 dollars at Amazon.com. It is rated 5-Star on at least three major book sellers.


Awesome by Accident is also available for purchase at the following places:

For Schools and Libraries
The ebook edition of Awesome by Accident was also cleared for sale on OverDrive. It is available for purchase to libraries and schools that have an OverDrive account.
You can check whether your local libraries have access to OverDrive here: check out overdrive library If you would like to know more about OverDrive please see this Booklocker newsletter entry: check out Booklocker newsletter
If you live in Austin, Tx. pick up a copy of my book at my place.
Email me to make arrangements:
USAgeno@gmail.com
For more of Gene's stories, photos and video, visit https://genosplace.org