Dennis Borel, the Executive Director of CTD, has been a long-time friend of mine since I was working on a Switzer Research Fellowship, in the late 90's and he was the Director of Austin Learning Center. Since then our paths have crossed many times, mostly on issues that have to do with rights of people with disabilities.
The biggest project that I worked on with Dennis was Team Everest 03. Dennis decided he wanted to change the world's perception of what people with disabilities can do. To that end he found a mountain climber, Gary Guller, who had lost an arm in a climbing accident. They worked out a plan to get 10 people with disabilities up to Mount Everest base camp, at an elevation of 17,900 feet. It was difficult for Dennis to persuade Gary to take someone in a wheelchair. In the end, Gary 8(0ended up taking 5 people in wheelchairs up to Mount Everest base camp. To find disabled folks who wanted to go on this expedition, Dennis solicited applications from the general disability community. When I learned about it, I immediately filled out an application. Read more about this story on my Adventure Sports section of the menu, under Everest.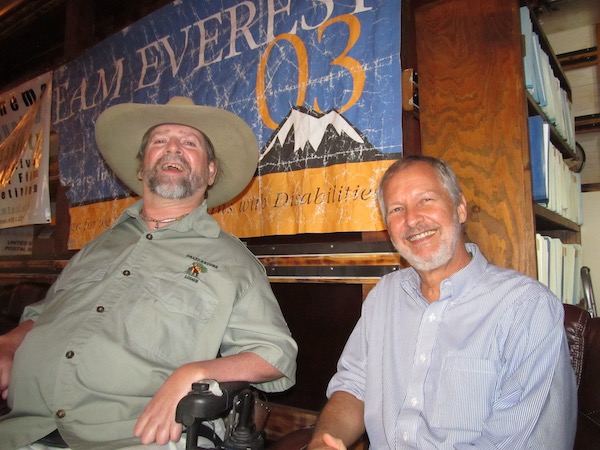 Every year CDT has a disability film festival. They collect disability related films from around the world and play the very best ones during the film fest. I was able to show will my attendant movies but haven't had much luck beyond that. They also have a writing contest for people with disabilities. I've also submitted stories for that program but haven't had any luck there either. Every year though, with great certainty we will see Dennis and his CTD crew at the legislature, trying to help educate legislatures as to why we need certain bills passed.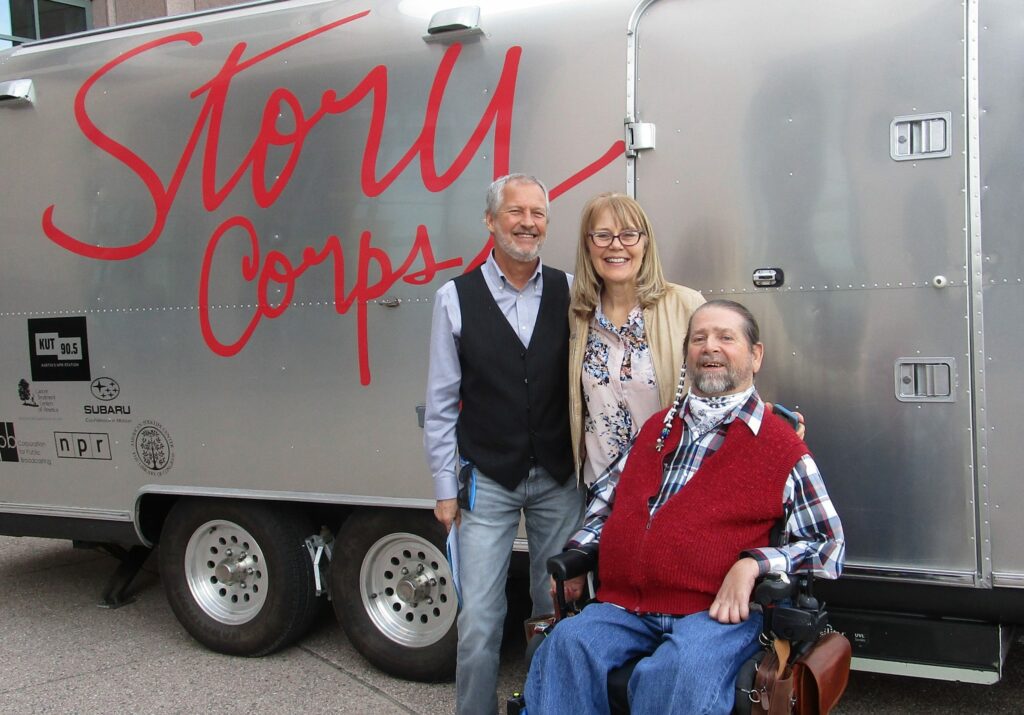 Dennis also interviewed me for the Story Corps, which is a national program that interviews people who have unique stories of great interest. Stories are then archived in the Library of Congress. My good friend, Joni Rogers, arranged the interview. I met Joni in 2003 when she developed logistics for Team Everest '03.