Knowbility is a non-profit organization whose goal is to promote Internet and digital accessibility. We worked with Knowbility in several capacities.
Knowbility created AIR or Accessible Internet Rally. Knowbility matches up non- profits with web making businesses to create the most aesthetic and accessible web site. When we first started the Gene and Dave Show in 2009, Knowbility matched us up with a company, Trade Mark Media, now Mighty Citizen, to build our web page (www.thegeneanddaveshow.com) It won 1st place as best AIR website.
Every year, Dave and I go to a conference called SXSW as we represent the Gene And Dave Show. SXSW is the largest international, interactive conference in the world, and it's held right here in Austin, Texas. At this conference, every year, Knowbility presents an award called the Dewey Winburne Award. Dewey was one of the people that created SXSW. Though recently they changed the name to Community Service Awards. The award is for using technology to provide a community service. Thanks to nomination by my good friend and CTD Executive Director, Dennis Borel, I became a 2008 Dewey Winburne Honoree at the SXSW International Interactive Conference.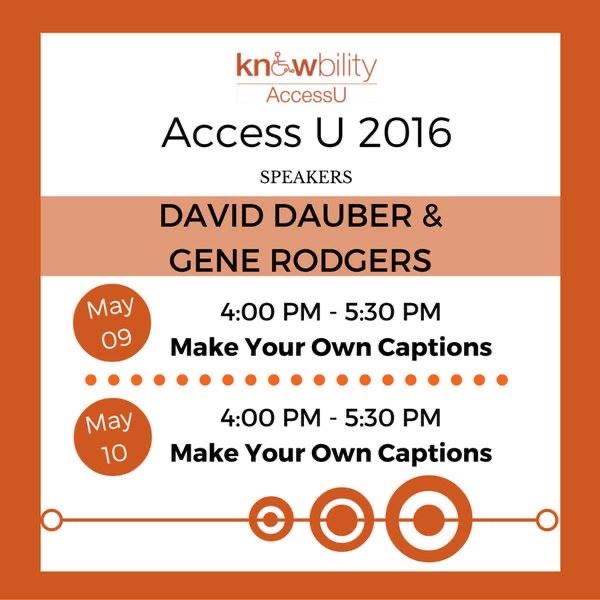 Adventurer/Traveler
The text of my nomination reads as follows:
Gene Rodgers is a living example of a person using his lifestyle and multiple technologies to change the way people with disabilities are perceived and ultimately equitably treated. His use of websites, self-produced video products that are shown on public access TV and private events and multimedia presentations on his amazing adventures have successfully shattered stereotypes for years. Gene also was a key advocate on HB2819, the Texas legislation mandating accessibility standards for state websites
I was especially honored to have my good friend George Cummings present the award to me. George was also one of the founders of the SXSW Conference back in 1994. Although George is a well known videographer, I didn't meet him at some video/technology event. I met George while scuba diving.
Once Dave and I started our show, we always made it a point of going to the Community Service Awards at SXSW.