How adapting to a "Tragic accident" led me to create my extraordinary life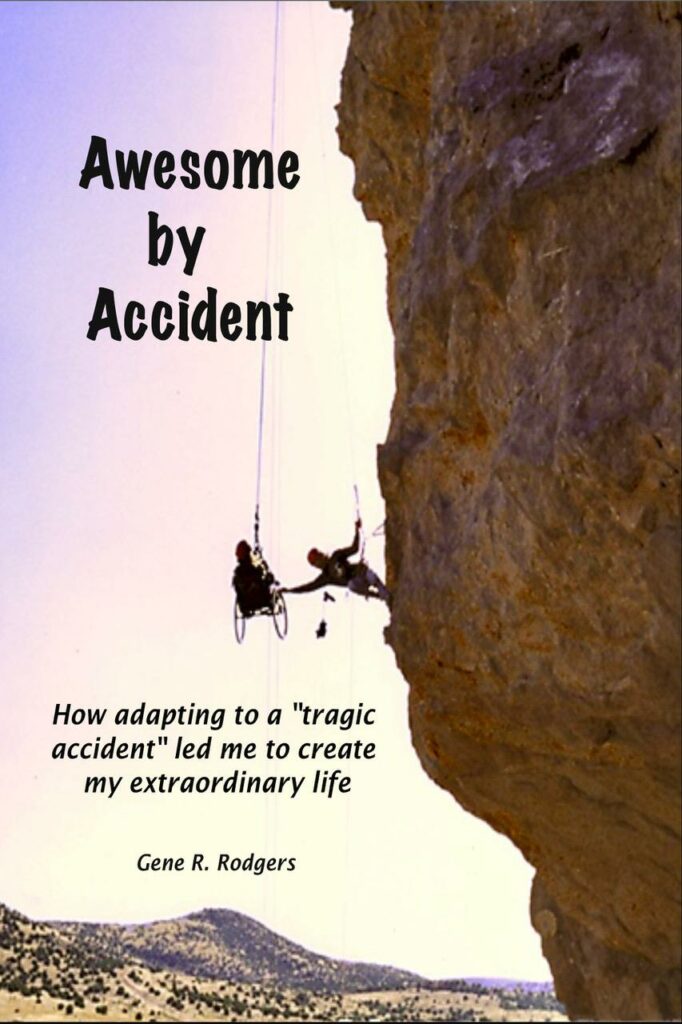 This book is more than an inspirational memoir of a man's triumph over tragedy. It is the life story of Gene R. Rodgers, an ordinary man who, with the help of his extraordinary friends, builds an incredible life.
This memoir chronicles significant events in the life of Rodgers as he recovers from an accident, at age 17, that leaves him almost completely paralyzed, for life. In "Awesome by Accident", The author regales readers with antidotes describing academic, professional, recreational and entrepreneurial quests that have earned him the moniker, AWESOME.
In Awesome by Accident, Rodgers explains some pithy observations including
If at first you don't succeed, sky diving probably isn't for you.
And
If you're not living on the edge,
you're taking up too much space.
And my personal favorite,
If you haven't failed at something, it's because you're not trying hard enough.
Buy "Awesome by Accident"
Download EBook instantly
PDF format
Shipping & Handling (USA only)
(add $2.20 S&H per additional copy)
For more of Gene's stories, photos and video, visit https://genosplace.org