Celebrating the life of
Gene R. Rodgers
May 6, 1955 – March 14, 2023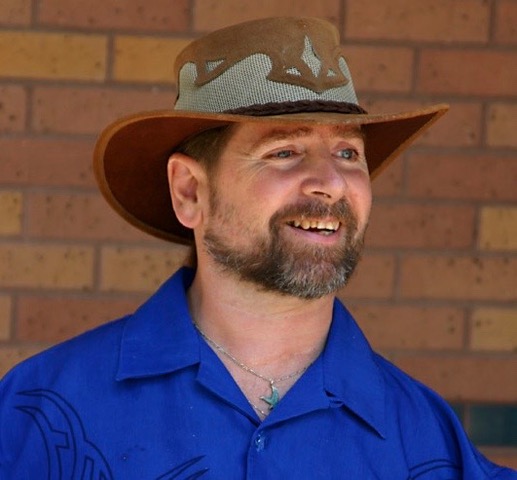 Obituary
Gene Rodgers, 67, of Austin Texas, passed away peacefully on March 14th after a short illness. Gene was born in Garfield Heights, Ohio, and attended schools in the Berea and Parma school systems. After graduating high school, his plans included homesteading in Alaska.


A hiking accident at the end of his junior year left him with quadriplegia, but his desires to learn and to travel were not dampened. With a little help and a lot of determination, he studied hard during his senior year, and graduated from Valley Forge High School. He attended Cuyahoga Community College, then Kent State University, graduating with a degree in Education. Gene made many wonderful and lifelong friends at KSU.
Knowing that getting about in a climate subject to cold and snow would be impractical, Gene moved to New Mexico, earning an MBA from New Mexico State University. Settling in Austin, he worked various jobs, mainly to fund his worldwide travels, ultimately visiting 44 countries.

Gene researched and took advantage of a growing number of organizations that help people with disabilities take part in sports and adventures made possible through many types of accommodations. He enjoyed road trips, camping, snow skiing, sailing, scuba diving, skydiving, paragliding and bungee jumping. Gene joined a trek to the renowned Mount Everest base camp accompanied by his brother Rob. He produced a jaw dropping music video of his extreme sports activities.
Gene's warm and engaging personality and his choice to live life to the fullest after a devastating injury had a positive impact on all those who crossed paths with him. He had a keen sense of humor, typified by quick draw come backs and an ever-present sense of fun. While fiercely independent, he knew how to assemble a team. He set his goals super high and achieved them. Yet he also appreciated and was not shy about acknowledging the accomplishments of those close to him.
Gene left the world a better place than he found it. He worked tirelessly with organizations like ADAPT and the Coalition of Texans with Disabilities dedicating his own life to improving the lives of other people with disabilities. He went as far as being chained to a public bus during a demonstration in Washington D.C. advocating for the passage of the Americans with Disabilities Act (ADA), demonstrating his courage and advocacy grit. With help from Knowbility, the websites he helped to create met accessibility guidelines. He insisted his book be printed using a font well suited for people with dyslexia and visual impairments.


Gene combined his background as an educator and his creativity, personal charm, and advocacy passion as a television personality and producer. He was one of the first writers and cast members of Art Spark Texas' Actual Lives theatre troop. For over fifteen years, Gene co-hosted and produced with his good friend Dave Dauber the Gene and Dave Show on local public access television, where they reported on SXSW and disability related topics. Among the recorded treasures, Gene left us with a 20-minute interview on We're People First, The Jeff Moyer Show, available on YouTube.

Gene is survived by his brothers Bill, Mike, and Ron, and by sisters Mindy and Pam and many cousins. He is predeceased by his parents, Robert and Mary Rodgers, and by brother Rob Rodgers.

No obituary can ever do him justice; for an in-depth look at his amazing and inspiring life, check out his book, Awesome by Accident, on Amazon or at Barnes & Noble. Learn more about where to buy Gene's book.

Gene's family is eternally grateful for all the support he received from so many people in his life including his dedicated attendants Etta and Shirley, his affectionately named Bond girls, Joni and Anne, travel companions, adaptive technology wizards, furniture makers, fellow cooks, medical professionals and so many friends around the world.

To make a difference, please consider donating to the organizations that were important to Geno:

Photo Gallery
Guest Book
Write a message to share your condolences and memories of Gene.
While I have never met Gene in person, I feel like he was a dear friend. I worked with Gene virtually through an event called AIR through the Knowbility organization. Every meeting I had with Gene was filled with kindness and humor. Gene always shared a funny joke with us during our zoom meetings. I had the pleasure of helping update Gene's website to showcase his amazing adventures. Gene was also an advocate for others and an inspiration for all.

Gene never let his "disability " define him but instead he lived life with no limitations. He was a gentle soul and will forever live in the hearts of those who got to know him. So glad he got to write his book as his memories will be long lasting and an inspiration for others.

I always admired your epic execution of adventures. Thank you for being you.

I hope your with John David Hoffman

Dearest Geno, thank you for blessing my life with lots and lots of fun, love, acceptance, food, drink, conversation and friendship!! I always knew you were there for me, which means so very much!! I miss you tremendously. I miss seeing you, hugging you, talking with you, going on adventures around town, our deep discussions and laughing with you. You left so quickly and unexpectedly, and by that, showed me to never take a moment or person for granted. I have many cherished memories with you…and most of all, I have all the love you poured into my heart. Thank you for everything, Geno. I love you!!

Geno and I had many adventures over the several years he lived in Santa Fe, New Mexico. We were both in the civic group the Junior Chamber of Commerce. We went to national conventions and state mock legislature sessions and countless projects. One of his stories that I loved was when he was the acting Mayor of Washington, D.C., … sort of! He and maybe about 100 of his closest friends got arrested in Washington DC when they were demonstrating in favor of the Americans with Disabilities Act. The city police did not have enough jail cells to house them, so they took the demonstrators to a large conference room and left them there for a few hours and maybe forgot about them. Geno started getting hungry so he thought there should be some food available. He motored his wheelchair to the door and saw that there was no guard to ask about food. So he tootled down the hallway to a secretary. After charming her in his persuasive way for a moment or two, he said, "The Mayor said that the folks in the conference room need a couple dozen pizzas and drinks, and that you should bill them to his office." The Secretary happily complied! About an hour after the pizzas and drinks arrived, someone remembered the group and let them all go!