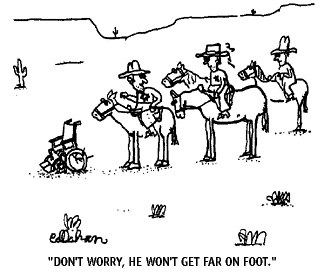 Poems
Three of my favorite Poems
"If" by Rudyard Kipling
"Men That Don't Fit In" by Robert Service
"Winds of Fate" by Ella Wheeler Wilcox
---

Movies
Drama
Rocky (filmed in 59 days, nominated for 10 academy awards, won an Oscar for best picture 1976) Some trivia – As Sly was leaving a casting try out, he mentioned he also writes. He was told to bring by a script sometime. Producers liked the script and offered him $30,000 for it. In a very bold move, Sly – a then starving actor – wouldn't sell the script unless he played Rocky. Producers offered over $250,000 but still, Sly held out. The rest, as we say, is history. Other trivia – Sly scripted every blow of the boxing scenes in one weekend. The ice skating scene was originally written to take place in a restaurant but producers couldn't afford that on this low budget movie. Since producers could only afford 59 filming days, prior to actual filming, they used a home movie camera to make several test runs.
Saving Private Ryan is, perhaps, the best war drama ever made.

Comedy
Monty Python and the Holy Grail An incredibly creative British Comedy that retells the tale of King Arthur and the Nights of the Round Table in their quest for the Holy Grail.

Musical
Yankee Doodle Dandy is my favorite in this category. Song-and-dance man George M. Cohan (James Cagney) recalls his life from a youth in vaudeville to later success. This B & W film, made in 1942 is a classic.

Honorable Mentions
Casablanca
The Princess Bride
---

Jokes

Q: Did you hear about Christopher Reeve's favorite date?
A: She stood him up.

A man owned a small farm in Scotland.
The Inland Revenue claimed he was not paying proper wages to his staff and sent an investigator out to interview him.
'I need a list of your employees and how much you pay them,' demanded the investigator.
'Well,' replied the farmer, 'there's my farm hand who's been with me for 3 years. I pay him $200 a week plus free room and board.'
'The cook has been here for 18 months, and I pay her $150 per week plus free room and board.'
'Then there's the half-wit. He works about 18 hours every day and does about 90% of all the work around here. He makes about $10 per week, pays his own room and board, and I buy him a bottle of whiskey every Saturday night. He also sleeps with my wife occasionally.'
'That's the guy I want to talk to …the half-wit,' says the agent.
'That would be me,' replied the farmer..

I was in bed with a blind girl last night and she said that I had the biggest penis she had ever laid her hands on. I said "You're pulling my leg."

I saw a poor old lady fall over today on the ice!! At least I presume she was poor – she only had $1.20 in her purse.

My girlfriend thinks that I'm a stalker. Well, she's not exactly my girlfriend yet.

Went for my routine checkup today and everything seemed to be going fine until he stuck his index finger up my butt! Do you think I should change dentists?

A wife says to her husband you're always pushing me around and talking behind my back. He says what do you expect? You're in a wheel chair.

I was explaining to my wife last night that when you die you get reincarnated but must come back as a different creature. She said she would like to come back as a cow. I said, "You're obviously not listening".

The wife has been missing a week now. Police said to prepare for the worst. So, I have been to the thrift shop to get all of her clothes back.

At the Senior Citizens Center they had a contest the other day. I lost by one point:
The question was: Where do women mostly have curly hair? Apparently the correct answer was Africa!!!
One of the other questions that I missed was to name one thing commonly found in cells. It appears that Mexicans is not the correct answer either.

A buddy of mine has just told me he's getting it on with his girlfriend and her twin. I said "How can you tell them apart?" He said "Her brother's got a mustache."

Being a modest man, when I checked into my hotel on a recent trip, I said to the lady at the registration desk, "I hope the porn channel in my room is disabled." To which she replied, "No, it's regular people-porn, you sick bastard.

The Red Cross have just knocked at our door and asked if we could help towards the floods in Pakistan. I said we would love to, but our garden hose only reaches the driveway.
---

PARAPROSDOKIANS
PARAPROSDOKIANS are figures of speech in which the latter part of a sentence or phrase is surprising or unexpected.

1. Where there's a will, I want to be in it.
2. The last thing I want to do is hurt you. But it's still on my list.
3. Since light travels faster than sound; some people appear bright until you hear them speak.
4. If I agreed with you, we'd both be wrong.
5. We never really grow up, we only learn how to act in public.
6. War does not determine who is right – only who is left.
7. Knowledge is knowing a tomato is a fruit. Wisdom is not putting it in a fruit salad.
8. They begin the evening news with 'Good Evening,' then proceed to tell you why it isn't.
9. To steal ideas from one person is plagiarism. To steal from many is research.
10. Buses stop in bus stations. Trains stop in train stations. On my desk is a workstation.
11. I thought I wanted a career. Turns out I just wanted paychecks.
12. In filling out an application, where it says, 'In case of emergency, notify:' I put 'DOCTOR.'
13. I didn't say it was your fault, I said I was blaming you.
14.Women will never be equal to men until they can walk down the street with a bald head and a beer gut, and still think they are sexy.
15. Behind every successful man is his woman. Behind the fall of a successful man is usually another woman.
16. A clear conscience is the sign of a fuzzy memory.
17. You do not need a parachute to skydive. You only need a parachute to skydive twice.
18. Money can't buy happiness, but it sure makes misery easier to live with.
19. There's a fine line between cuddling and holding someone down so they can't get away.
20. I used to be indecisive. Now I'm not so sure.
21. To be sure of hitting the target, shoot first and call whatever you hit the target.
22. You're never too old to learn something stupid.
23. Nostalgia isn't what it used to be.
24. Change is inevitable, except from a vending machine.
25. Going to church doesn't make you a Christian any more than standing in a garage makes you a car.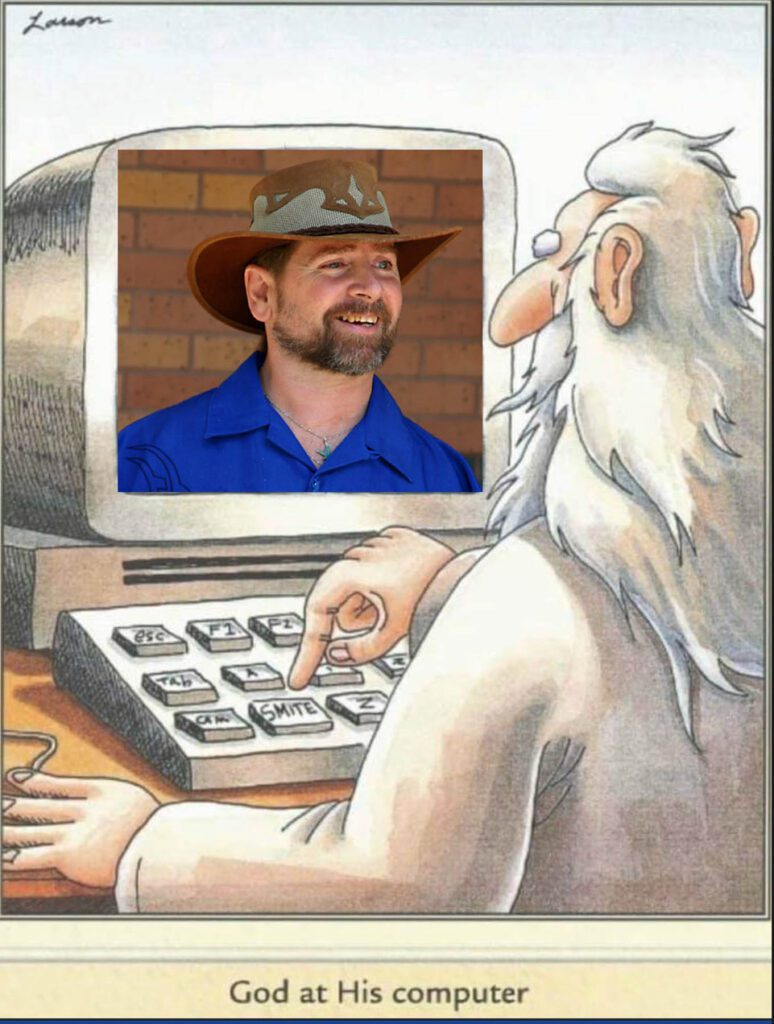 ---

Insults / puns
When Insults Had Class.
These glorious insults are from an era before the English language got boiled down to 4-letter words.

The exchange between Churchill & Lady Astor:
She said, "If you were my husband I'd give you poison."
He said, "If you were my wife, I'd drink it."

A member of Parliament to Disraeli: "Sir, you will either die on the gallows or of one unspeakable disease."
"That depends, Sir," said Disraeli, "whether I embrace your policies or your mistress."

"He had delusions of adequacy." – Walter Kerr

"He has all the virtues I dislike and none of the vices I admire." -Winston Churchill

"I have never killed a man, but I have read many obituaries with great pleasure."  Clarence Darrow

"He has never been known to use a word that might send a reader to the dictionary." – William Faulkner (about Ernest Hemingway).

"Thank you for sending me a copy of your book; I'll waste no time reading it." – Moses Hadas

"I didn't attend the funeral, but I sent a nice letter saying I approved of it."  – Mark Twain

"He has no enemies, but is intensely disliked by his friends.." – Oscar Wilde

"I am enclosing two tickets to the first night of my new play; bring a friend…. if you have one." – George Bernard Shaw to Winston Churchill
"Cannot possibly attend first night, will attend second…. if there is one." –  Winston Churchill, in response.

"I feel so miserable without you; it's almost like having you here." – Stephen Bishop

"He is a self-made man and worships his creator." – John Bright

"I've just learned about his illness. Let's hope it's nothing trivial." – Irvin S. Cobb

"He is not only dull himself; he is the cause of dullness in others." – Samuel Johnson

"He is simply a shiver looking for a spine to run up." – Paul Keating

"In order to avoid being called a flirt, she always yielded easily." – Charles, Count Talleyrand

"He loves nature in spite of what it did to him." – Forrest Tucker

"Why do you sit there looking like an envelope without any address on it?" – Mark Twain

"His mother should have thrown him away and kept the stork." – Mae West

"Some cause happiness wherever they go; others, whenever they go.." – Oscar Wilde

"He uses statistics as a drunken man uses lamp-posts… for support rather than illumination." – Andrew Lang (1844-1912)

"He has Van Gogh's ear for music." – Billy Wilder

"I've had a perfectly wonderful evening. But this wasn't it." – Groucho Marx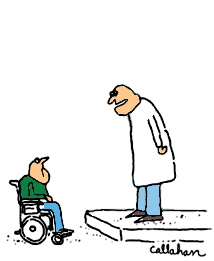 ALL PUNS INTENDED….
1. Two antennas met on a roof, fell in love and got married. The ceremony wasn't much, but the reception was excellent.
2. A set of jumper cables walk into a bar. The bartender says, 'I'll serve you, but don't start anything.'
3. Two peanuts walk into a bar, and one was a salted.
4. A dyslexic man walks into a bra.
5. A man walks into a bar with a slab of asphalt under his arm, and says: 'A beer please, and one for the road.'
6. Two cannibals are eating a clown. One says to the other: 'Does this taste funny to you?'
7. There was the person who sent twenty different puns to his friends, with the hope that at least ten of the puns would make them laugh. No pun in ten did.
8. Two cows are standing next to each other in a field. Daisy says to Dolly, 'I was artificially inseminated this morning.' 'I don't believe you,' says Dolly. 'It's true; no bull!' exclaims Daisy.
9. An invisible man marries an invisible woman. The kids were nothing to look at either.
10. Deja Moo: The feeling that you've heard this bull before.
11. I went to buy some camouflage trousers the other day, but I couldn't find any.
12. A man woke up in a hospital after a serious accident. He shouted, 'Doctor, doctor, I can't feel my legs!' The doctor replied, 'I know you can't – I've cut off your arms!'
13. I went to a seafood disco last week…and pulled a mussel.
14. What do you call a fish with no eyes? A fsh.
15. Mahatma Gandhi, as you know, walked barefoot most of the time, which produced an impressive set of calluses on his feet. He also ate very little, which made him rather frail and with his odd diet, he suffered from bad breath. This made him A super-calloused fragile mystic hexed by halitosis.
16. Two Eskimos sitting in a kayak were a bit cold, so they lit a fire in the craft. It sank, proving once again that you can't have your kayak and heat it too.
17. A group of chess enthusiasts checked into a hotel. They were standing in the lobby discussing their recent tournament victories. After about an hour, the manager came out of the office, and asked them to Disperse. 'But why,' they asked, as they moved off. 'Because,' he said, 'I can't stand chess-nuts boasting in an open foyer.'
18. A woman has twins, and gives them up for adoption. One of them goes to a family in Egypt , and is named 'Ahmal.' The other goes to a family in Spain ; they name him 'Juan.' Years later, Juan sends a picture of himself to his birth mother. Upon receiving the picture, she tells her husband that she wishes she also had a picture of Ahmal. Her husband responds, 'They're twins ! If you've seen Juan, you've seen Ahmal.'
---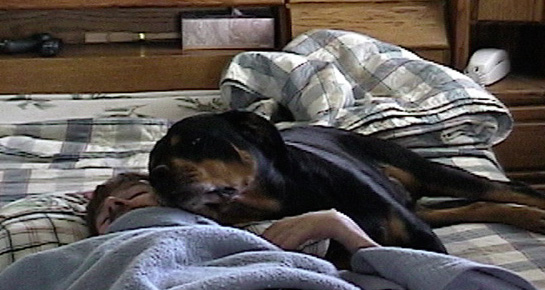 My favorite dog, Gordon. My brother Mike's rottweiler tends to be protective.